Key findings from the 2023 CalPERS 457 Plan participant survey
We asked. You answered. Thank you to everyone who responded to the CalPERS 457 Plan participant survey earlier this year. We received over 1,800 responses from participants of all ages and career stages. The results have been tabulated and reviewed, and we look forward to applying our findings towards participant education throughout the next year.
One of the most frequent requests from survey respondents was for more information about the tools available within the CalPERS 457 Plan. One of the tools available, for example, can help answer one very important question — how financially healthy am I?
Saving for retirement is one of your most important financial goals, but it's never done in a vacuum. There will always be more immediate life events and competing priorities that could impact your ability to save. Balancing the needs of now with your goals for the future can be key to your overall financial wellness.
Visit calpers.voya.com and click Financial Wellness at the top of your CalPERS 457 Plan account homepage to take the first step towards knowing where you stand financially across all aspects of your life and what you can do to help build a healthier financial future. The Financial Wellness section of your account will measure six pillars of your foundational financial health*.
Protection: We all want to protect our families and ourselves, so getting the protection you need is essential.

Spending and saving: Your income is a lifeline, so what you do with it counts.

Emergency fund: Saving for a rainy day involves making sure you have enough money set aside in an emergency fund when life hands you a surprise.

Retirement: Understanding how each of your future income sources will help maintain your current lifestyle is one of the most important factors when it comes to planning for an ideal retirement.

Debt management: How would life change for you if you were debt-free? Knowing where to start is essential to reducing and eliminating debt.

Other savings goals: Think of everything you'd ever want to do if you could. Besides retirement, are there other goals you're saving for or are interested in saving for?

So how do you achieve financial wellness in any of the pillars of foundational financial health. One way is by paying yourself first. When you save more for retirement to the CalPERS 457 Plan, create any emergency savings account, pay down debt, or save for another personal goal, you pay yourself first. But where do you find the money to do it? Consider starting by banking a tax refund, bonus, or raise you got or may get this year. Then consider building a new spending plan based on your financial wellness assessment results.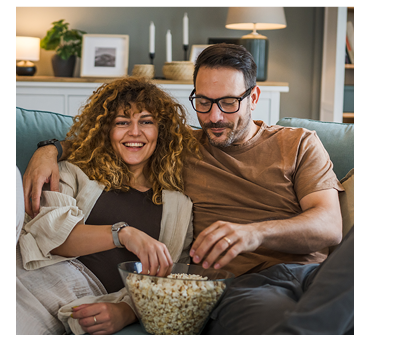 Challenge yourself to a no-spend month. For one month, commit to only spending on necessities like rent, utilities, and food. No dining out, shopping trips or going to shows. Go to free local events, stream something at home, and create savings momentum by avoiding a month's worth of unnecessary expenses. Review how much more you have at the end of the no-spend month. How many of those unnecessary expenses could you realistically avoid in future months? How much healthier could you be financially by doing that for a year? It takes discipline, but take the challenge today and see how little changes to your lifestyle today can help unlock your savings potential for the future.
For more ways to help cut costs and manage your finances properly, attend the CalPERS 457 Plan webinar Foundations of Financial Wellness. The webinar is offered every second Wednesday of the month at 12 p.m. PT. Visit zoom.us/join and enter ID 915 3409 7599 to register for any of the upcoming sessions and get help on your journey to financial wellness.